About Us
> Creators of the Striving Styles
Creators of the Striving Styles
Creators of the Striving Styles
The Striving Styles Personality System was developed by Toronto-based clinical psychotherapist, corporate therapist and author, Anne Dranitsaris, Ph.D, and her business partner and daughter, Heather Dranitsaris-Hilliard, a sought-after speaker and expert in organizational development and behavioral change.
Where It Began
Anne and Heather have more than 50 years' combined experience helping clients to develop their full potential, and working with leaders in organizations to alleviate dysfunctions and bring about behavioral change. They spent many years using personality and emotional intelligence assessments in their work with individuals and organizations.
Frustrated by the limitations of these systems to facilitate self-awareness and expedite development, they began building customized reports for each client. However, the cost to do this was prohibitive for many clients, leaving them and their clients without the tools to create significant behavioral change and develop new habits of mind.
Inspired by Their Desire to Help Clients
Experiences in their own lives as entrepreneurs, parents and spouses served to reinforce their belief in the need for something that would help people to really understand why they behave the way they do.
"Nowhere could we find an assessment or approach that would truly shed light on what was behind behavior that was seeminingly counter to what was in a person's best interests. We wanted a system that considered the full human experience - emotions, behavior, and personality."
In 2007, they decided to create an assessment and development system of their own with the same type of "substantial" reports that they had been customizing for their clients.
How It Evolved
Using the most up-to-date research on how different parts of the brain function and the role of emotions in learning and development, they combined this information with Psychological Type, Needs and Brain Dominance theories, and Mindfulness to create the Striving Styles Personality System. After using the system successfully in their consulting business and personal lives, they have brought it to a wider practitioner market as well as to the general public.
"Until now, we have been lacking the complete knowledge and the specific tools needed to re-cast our motivations and re-pattern our brains, to consciously influence how we behave in order to live happy, successful and fulfilled lives.
It is our deepest hope that the Striving Styles Personality System will fill the void, helping people to stop adapting and begin to pursue their own path to becoming who they are meant to be."
Anne & Heather
The Striving Styles is not just business, it's personal. Read the fascinating story of how Anne and Heather came together to create the Striving Styles.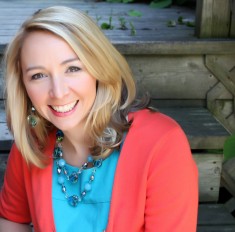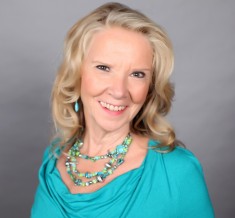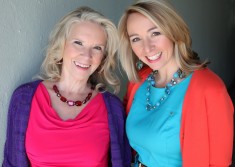 "
I didn't realize that I was running my relationship like my business until I did the Striving Styles. I now see how my need to be in control gets in the way of intimacy."